When you have black tea, how do you drink it? You can make chai tea or a more delicious chai tea, Frappuccino.
Starbucks chai tea Frappuccino is available all through the year. When I am not drinking a coffee latte or Earl Grey, my next drink option is chai tea Frappuccino.
If you have never tasted this tea, ride with me as I show you what is in chai tea, Frappuccino, and home-based recipes.
What is in Starbucks chai tea Frappuccino?
According to the official menu at Starbucks, tea chai Frappuccino is a drink that combines different ingredients.
 It entails ice, milk, crème Frappuccino syrup, chai tea concentrate, whipped cream, and cinnamon.
The ingredients are blended to make a super smooth and great-tasting beverage.
Are chai lattes the same as chai Frappuccinos?
Chai latte m is different from chai Frappuccino. However, you can use a chai latte to create a chai latte Frappuccino.
By adding ice and cream, you can achieve a chai tea Frappuccino.
Interestingly, a blended chai latte with ice will create a summer drink known as a frozen chai latte.
As you can observe, with a chai latte, you can make chai Frappuccino and frozen chai latte.
How to make a chai tea Frappuccino?
Like other Starbucks drinks, you can duplicate at home by using exact or related ingredients.
However, having your ingredients at home saves time and money. Also, m you can customize your drink to your best taste.
The actual ingredients you would need to make an exact drink as Starbucks are.
Ice
Milk
Crème Frappuccino syrup
Chai tea concentrate
Whipped cream
 The ingredients aren't complicated as you look at them. However, gathering everything from scratch can be time-consuming.
This is where customization of ingredients for home chai tea Frappuccino recipe.
Since some ingredients like crème Frappuccino syrup and chai concentrate are not available in stores. Therefore, we need to create these two.
Chai tea concentrate
Making tea concentrate is simple and should not be a stress. You can brew the tea from tea bags, loose leaves tea, or buy chai tea latte concentrate.
I love Oregon chai tea latte concentrate since it has similar qualities as Starbucks. Also, it's easy and ready to use.
Crème Frappuccino syrup
You need the following ingredients to make a copycat Starbucks crème Frappuccino syrup.
Xanthan gum
Sugar
Water
Vanilla extract
To make the Frappuccino base, start mixing sugar and water, then simmer.
Let the mixture cool before transferring the content into a blender.
Add the xanthan gum vanilla extract and blend for one minute. Preserve the content in an airtight container.
Milk
Whole milk is preferred when making chai Frappuccino. Since it has higher butterfat content, it makes the drink feel smooth.
However, if you don't love the whole milk, you can use any other available milk as a substitution.
Whipped cream
The cream is also essential in blending the drink and achieving super smoothness.
Before using the cream, whipping is vital to help in aeration and balanced fat molecules distribution.
Cinnamon
Cinnamon is a great spice and vital for enhancing flavor. It blends well with other ingredients to create a fantastic taste for your drinks.
Notes
Xanthan gum is used as a thickener. This ensures once you mix ingredients to assemble a chai Frappuccino, they don't separate.
Ensure you blend well until the base has the consistency to ensure the best results.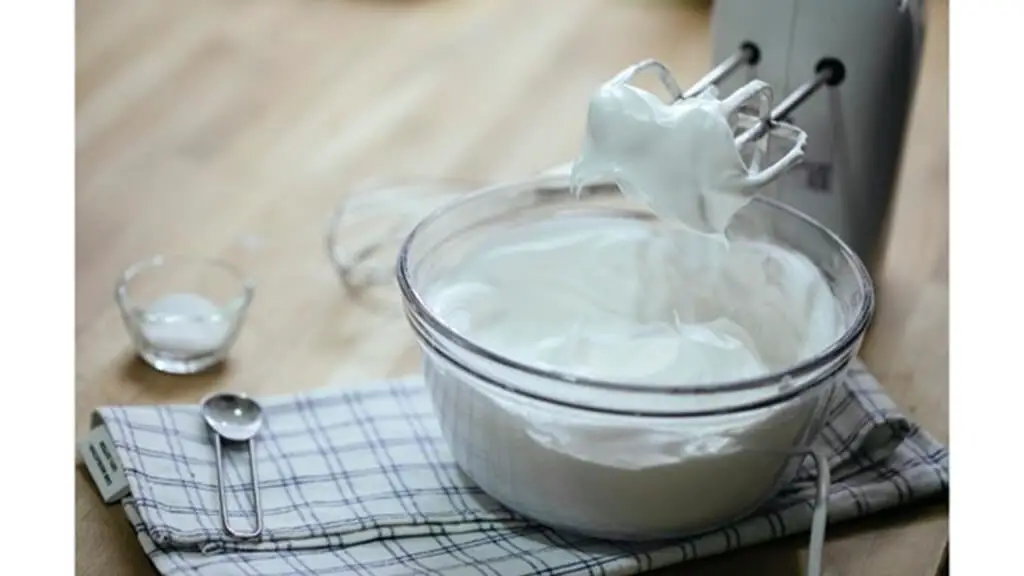 Ordering chai tea Frappuccino
Wondering the best way to order a Starbucks chai tea Frappuccino? It's pretty easy since the drink is always available on the menu around the year. Depending on how you love it, you can customize some ingredients to make it taste as you wish.
Frequently Asked Questions
Starbucks chai tea Frappuccino recipe
Course: Drinks
This recipe ensures you can make a great chai tea Frappuccino at home. It's easy and saves you time and money. Above all, you can enjoy preparing at your convenient time.
Directions
Put the whipping cream in a bowl and whip using electric whisk whip cream for 1 minute.
Put chai tea concentrate milk, ice, crème, and Frappuccino syrup in a blender.
Blend the content for 2-3 minutes, depending on how powerful your blender is.
Transfer the blended frozen chain Frappuccino into a cup and add a dash of cinnamon.
Notes
The Frappuccino syrup is the simple copycat we had created earlier.
You can add any spice; it is not restricted to cinnamon only.
You can also use a milk frother to whip cream apart from the whisker.
Nutrition Facts
2 servings per container
---
Amount Per ServingCalories347
% Daily Value *
Total Fat 15g

24

%
Cholesterol 54mg

18

%
Sodium 84mg

4

%
Potassium 255mg

8

%
Total Carbohydrate 53.4g

18

%
Protein 5.1g

11

%
---
Calcium

270

%
Iron

1

%
Vitamin D

1

%
* The % Daily Value tells you how much a nutrient in a serving of food contributes to a daily diet. 2,000 calories a day is used for general nutrition advice.
Equipment