Albuquerque is a fun city, and coffee shops are a big part of the culture here. I'm sure you've heard about Starbucks and other coffee chains that have sprouted up in recent years. If you haven't, then it's time you got familiar with them. 
Coffee shops have been increasing in popularity, especially in the last few years. People are realizing the importance of having a cup of coffee or tea to relax or have a conversation with someone they care about. If you're planning on visiting Albuquerque, here are 10 coffee shops to visit.
10 of the best coffee shops in Albuquerque that are buzz worthy
Below is a list of best coffee shops in Albuquerque that are buzz worthy:
Micheal Thomas Coffee Roasters
Humble Coffee
Java Joe's
Castle Coffee
Napoli Coffee
Remedy Coffee ABQ
Flying Star Cafe
Sawmill Market
Plata Coffee 
Zendo
Michael Thomas Coffee Roasters
This is the place to visit if you want different coffee options. Micheal Thos Coffee Roasters is situated at 1111 Carlisle Blvd SE, Albuquerque, they have a long list of coffee and teas to choose from. Pastries are also available here and they sure taste great. An outdoor sitout is available for people who would rather enjoy the view. 
Location: 298-200 Bryn Mawr Dr SE, Albuquerque, NM 87106, United States
Website: michaelthomascoffee
Phone: +1 505-504-7078
Social Media: Facebook
Humble Coffee
Humble coffee, which is one of the Albuquerque new mexico coffee shops is a must visit! The exceptional coffee there will make you want to return for more, and the welcoming service there is unmatched.
Additionally, they have a calm, carefully planned area. This coffee shop offers a range of fresh pastries, daily breakfast burritos prepared in Albuquerque, and other drink options. Additionally, there is free wifi and both indoor and outdoor seating is accessible.
Location: 4200 Lomas Blvd. NE, Suite C, Albuquerque, NM 87110
Phone: 505-609-7099
Website: Visit@humblecoffee
Working hours: Open 7 days a week
Social media: Facebook/ Instagram/ Twitter 
Java Joe's
Since Java Joe has been committed to quality for more than 20 years, the coffee business has become a local institution in Albuquerque. Every day, they have been serving their customers freshly roasted coffee from small farms or organic coffee.  It's fun to visit this coffee shop even on sunny days, thanks to the outdoor patio.
In addition to a huge selection of hot and cooled drinks, there are also savory and sweet snack alternatives available. Hence, Java Joe has you covered whether you're stopping for lunch, a late-afternoon snack, or your morning coffee.
Location: 906 Park Ave SW #3045, Albuquerque, NM 87102, United States
Working hours: Friday 6:30am–3:30pm, Saturday 6:30am–3:30pm, Sunday 6:30am–3:30pm, Monday 6:30am–3:30pm, Tuesday 6:30am–3:30pm, Wednesday 6:30am–3:30pm, Thursday (Thanksgiving) 6:30am–3:30pm Hours might differ
Website: Visit@javaJoe's
Phone: +1 505-765-1514
Social media: Instagram/ Facebook 
Castle Coffee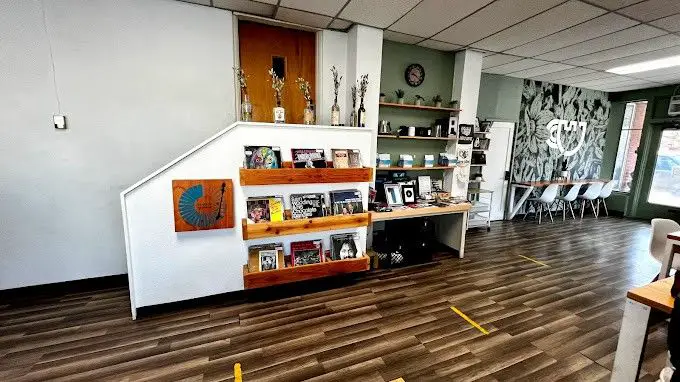 While this coffee shop seems relatively new, a 4.9 star rating isn't bad at all, this makes you think "Wow, must be a really cool coffee spot" And yes, it sure is. They only utilize coffees that have been expertly roasted. Both kind and knowledgeable staff members work there. The espresso served here is incredible. Pastries are also available on the menu. You should try some when you visit. 
Location:  727 Tijeras Ave NW, Albuquerque, NM 87102, United States
Working Hours: Friday-Saturday 7am-4pm, Monday- Thursday 7am-4pm
Website: castlecoffeeco
Phone: +1 505-508-5271
Napoli Coffee
The best coffee, pastries, sandwiches, and baristas in the business can be found at Napoli Coffee. If you feel that your morning cup has been a little underwhelming, stop by and enjoy a handcrafted cup at Napoli. Their ingredients are gathered as locally as they can. I especially enjoyed the espresso coffee I had in this Coffee Shop and I would surely be back for more. 
Location: 3035 Menaul Blvd NE Albuquerque, NM, 8710
Phone: 505-884-5454
Website: visit@napoli
Social Media: Facebook
Remedy Coffee ABQ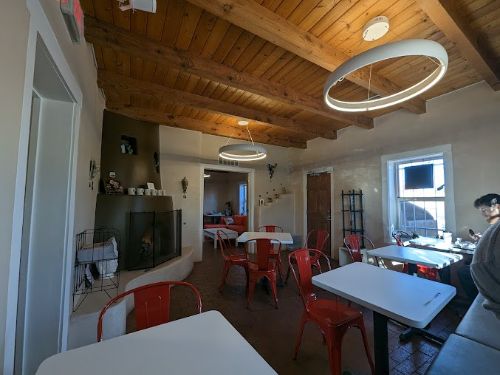 Looking for coffee shops near downtown albuquerque? Here's one. Some of the friendliest staff I've ever met work at Remedy Coffee ABQ. During my stay, everyone was incredibly gracious and kind to me. If you go, I highly recommend getting the honey lavender latte; it's one of their greatest drinks. They also have goodies that are all created in-house. One of the nicest local coffee shops in Albuquerque is this one. 
Location: 1816 Lomas Blvd NW, Albuquerque, NM 87104, United States
Working Hours: Sunday-Monday 7am – 4pm
Website: https://www.remedycoffeeabqsquare.com/
Phone: +1 505-219-3819
Flying Star café
You could always find a seat on the Flying Star considering that it is spacious. The meal is excellent, and the background noise was ideal for writing, reading or working. Their menu is almost endless with a wide variety of food to choose from besides beverages like coffee. I would highly recommend visiting this coffee shop if you ever visit Albuquerque. 
Location: 3416 Central Ave NE, Albuquerque, NM 87106, United States
Working hours: Friday 7am–9pm, Saturday 7am–9pm, Sunday 7am–8pm, Monday 7am–8pm, Tuesday 7am–8pm, Wednesday 7am–8pm, Thursday, (Thanksgiving) 7am–8pm Hours might differ
Website: Visit@flyingstar
Phone: +1 505-255-6633
Social media: Instagram / Facebook
Sawmill market
You would exhale with a long, deep sigh after visiting the sawmill market. It was a dream come true to be here. It is perfect as both a "coffee shop" and a tourist attraction. This is an ideal coffee shop to visit especially in the evenings when outside is dark and the fancy lights come on. Besides being spacious and beautiful, they also serve amazing coffee!
Location: 1909 Bellamah Ave. NW, Albuquerque, NM 87104
Working hours: Sun-Thu 8am-9pm, Fri-Sat 8am-10pm
Phone: (505) 563-4473
Website: visit@sawmill
Social media: Instagram/ Facebook
Plata Coffee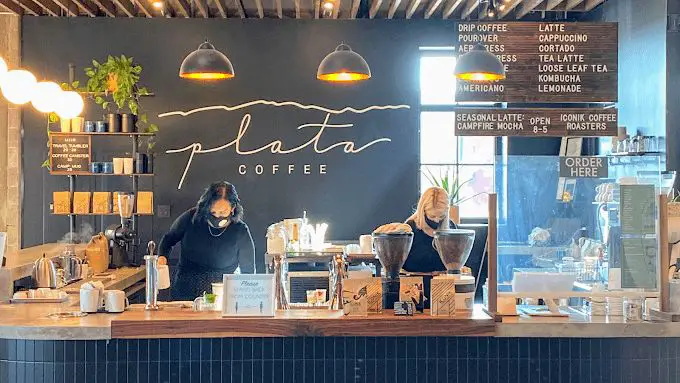 Local specialty coffee shop Plata Coffee is located in the heart of Albuquerque. serving hand-blended Taos teas and locally roasted coffee. Here, the coffee is incredibly flavorful and not bitter. When inside, the atmosphere has a somewhat metropolitan vibe. It is welcoming and comfortable and a great place to chat while sipping excellent coffee.
Locations: 1909 Bellamah Ave NW, Albuquerque, NM 87104, United States
Working Hours: Friday-Saturday 8am-9pm, Sunday-Thursday 8am-7pm
Website: platacoffee
Phone: +1 505-274-6288
Zendo
Zendo will be your go-to place if you want to enjoy some art while sipping your coffee. This trendy corner, which calls itself the "finest neighborhood coffee shop," sells locally roasted coffee made with beans acquired from all across the nation. The food menu also offers vegan options, such as donuts and different baked goods of the day, which you can eat while unwinding and admiring the artwork all around you. 
Location: 413 2nd St SW, Albuquerque, NM 87102, United States
Opening hours: 7am – 9pm (daily)
Website: Zendo
Social media: Instagram 
FAQs
Conclusion
Coffee shops are gathering places for the community, business pros and students to do work, writers or poets to find their muse, and a place for friends or dates. This list of coffee shops in Albuquerque can be a great help when deciding where to meet with those friends or dates over coffee. Each one is unique in its own way.