Starbucks pineapple refreshers, introduced last summer, quickly captured the attention of all Starbucks enthusiasts as soon as they hit the market. With an overwhelming positive response, people not only lined up at the stores to purchase them but also tried making their own versions at home. Social media platforms like YouTube and TikTok were flooded with numerous copycat recipes.
Today, we are thrilled to share with you a text-based guide on how to quickly prepare a superbly delicious Starbucks pineapple refresher right in the comfort of your own home! By following my steps and using some readily available ingredients, even kitchen novices can replicate the exquisite taste of Starbucks.
Recipe Highlights
Two main options for the recipe: Pineapple Passionfruit Refresher and Pineapple Passionfruit Lemonade Refresher.
The base ingredients include pineapple passionfruit juice, freeze-dried pineapple, and ice.
Optional additions are green coffee extract for caffeine or green tea as a substitute, and lemonade for a tangy flavor.
The refreshing drink is best enjoyed with the essential ingredient: ice.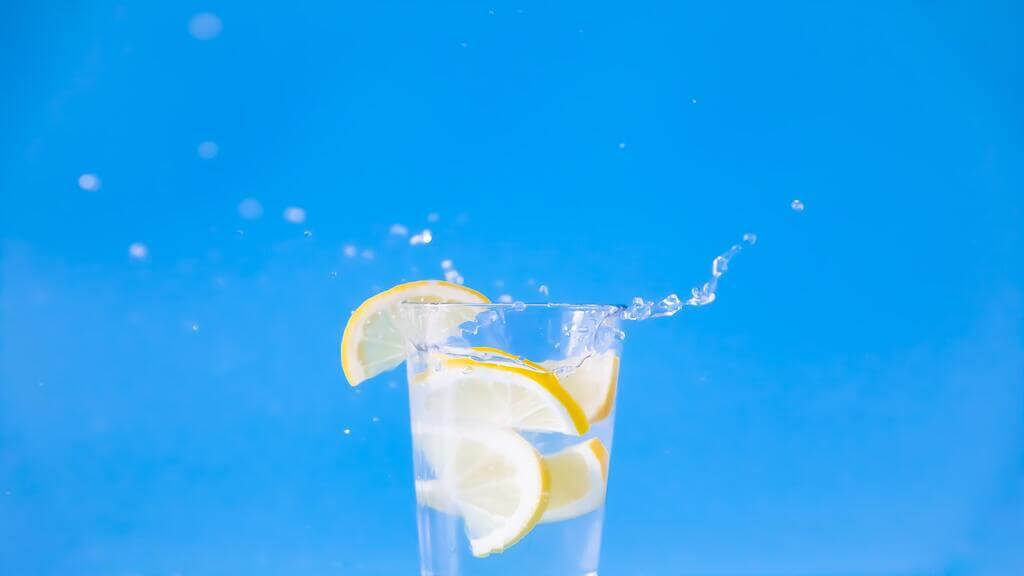 Ingredients
The ingredients you will need to have are as follows. 
Using natural juice is ideal for the best experience. But, in order to save time, or if you're feeling a bit lazy (haha), you can also purchase pre-made pineapple juice.
The passionfruit juice is an excellent addition since it adds tropical essence. Unlike pineapple, passionfruit can take more time and energy to prepare. The good thing is you can buy readymade passionfruit juice from online groceries and stores.
If you prefer to limit your caffeine intake, you have the option to exclude the green coffee extract entirely. Removing it will not affect the flavor of your beverage, as its primary role is to provide caffeine. Instead, you can substitute green coffee with green tea. Whether you opt for teabags or loose leaves, either choice will work perfectly fine.
For those who enjoy a slightly more tangy flavor, I highly recommend adding a touch of lemon juice. It will enhance the richness of the beverage and provide a more robust taste.
Needless to say, ice cubes are a must-add ingredient. Otherwise, how can it be called a refreshing Refresher?
In this case, you can use fresh or freeze-dried pineapples. Even canned pineapples are a good option.  
Equipment
Step-by-Step Instruction
Step 1: Gather all the ingredients needed for the recipe.
1 cup of pineapple fruit juice
1 cup of passion fruit juice
1/4 cup of green coffee extra (optional)
1 cup of lemonade (optional)
1 scoop of dry pineapple
Some Ice
Step 2: In a shaker, combine the ice, pineapple fruit juice, passion fruit juice, green coffee extract, lemonade, and dried pineapple.
Step 3: Shake the mixture vigorously to ensure all the ingredients are well mixed.
Step 4: Pour the mixture into a Starbucks cup or any desired serving glass.
Step 5: Finally, add the lid to the cup, and your Starbucks Pineapple Passion Fruit Refresher is ready to enjoy!
Tips and Tricks
Get creative with your pineapple choice! Fresh pineapple chunks, freeze-dried diced pineapple, or even canned pineapple tidbits work well in this recipe. Choose whichever option suits your preference and availability.
To ensure thorough mixing and an aesthetically pleasing presentation, it is recommended to utilize a shaker. By combining all the delightful ingredients such as pineapple fruit juice, passion fruit juice, optional green coffee extract or green tea, lemonade, and dried pineapple in the shaker, and giving it a good shake, you'll achieve a harmonious blend of flavors. The use of a shaker adds an extra touch of professionalism and ensures a delightful visual experience as the ingredients come together in a captivating way.
Serve your homemade Starbucks pineapple refresher in a chilled Starbucks cup or any desired glass. Add some ice cubes to keep it cool and refreshing. For an extra touch, garnish with a slice of fresh pineapple or a sprig of mint.
Starbucks Pineapple refresher FAQ 
Does copycat pineapple refresher taste better? 
Although the copycat can't taste exactly the same as the original Starbucks recipe, you can customize it. Therefore, the flavor depends on your customization. 
Does Starbucks have pineapple syrup?
Unfortunately, Starbucks doesn't sell pineapple syrup separately. However, you can purchase pineapple syrup from other major brands like Torani. Personally, I have bought a variety of their syrups, and the drinks made with them are all delicious.
Is Pineapple refresher new yellow Starbucks drink? 
Yes. It is the new yellow drink with tropical essence. A combination of pineapple and passionfruit gives a beautiful yellow tinge. 
Will the pineapple refresher be a permanent addition to the Starbucks menu?
Starting from June 13, the delightful Pineapple Passionfruit Refreshers and Paradise Drink have made their grand debut on the Starbucks menu. While these refreshing beverages are undeniably perfect for the summertime, you'll be delighted to know that they will be available year-round, becoming a permanent fixture on the menu. So, whether it's the warm days of summer or the cool breeze of winter, you can always treat yourself to the irresistible flavors of the pineapple refresher at Starbucks.
Summary 
Creating a homemade Starbucks pineapple refresher is a simple and enjoyable process. With options to customize the recipe and a year-round availability on the Starbucks menu, it's a refreshing way to hydrate during the summer and beyond.
The Paradise Ready-to-Drink (RTD) beverage is now available!
>> Starbuck RTD 2023 Summer Collection
Starbucks Pineapple Refresher Recipe
Course: Drinks
Directions
Start by gathering all the necessary ingredients.
In a shaker, combine 1 cup of passion fruit juice, 1/4 cup of green coffee extract, 1 cup of lemonade, and 1 scoop of dried pineapple.
Shake the mixture vigorously to ensure thorough mixing.
Pour the refreshing blend into a Starbucks cup or your preferred serving glass.
Lastly, seal the drink with a lid, and your delightful Starbucks Pineapple Passion Fruit Refresher is now ready to be enjoyed!
Notes
Lemon juice and green coffee extract are optional, and you can also substitute green tea for coffee.
Nutrition Facts
1 servings per container
---
Amount Per ServingCalories140
% Daily Value *
Sodium 20mg

1

%
Total Carbohydrate 33g

11

%
---
* The % Daily Value tells you how much a nutrient in a serving of food contributes to a daily diet. 2,000 calories a day is used for general nutrition advice.