The new Starbucks pineapple refreshers are classic and worth trying. However, as with other drinks, they are available in the Starbucks stores, or you can make copycats at home. 
Although making a perfect copycat is hard, you can make a customized pineapple refresher beverage. With readily available ingredients, it's possible to make your favorite pineapple refresher drink. 
I will share the Starbucks pineapple refresher recipe for anyone looking to beat the summer heat. It's easy, and you can make it whenever you need to refresh with a fantastic drink. 
Does Starbucks have a pineapple drink?
Before you even think about a copycat recipe, you need to ask yourself whether it has pineapple drinks. 
Amazingly, there are multiple drinks with pineapple juice as an ingredient. However, the latest Starbucks pineapple passionfruit refresher and Starbucks pineapple passionfruit lemonade refresher. 
Since the drinks might not be available in all stores, you can make yours at home. 
What is in Starbucks pineapple refresher recipe? 
Well, the recipe is super easy and not complicated. Pineapple refreshers are straightforward, unlike the Caramel Ribbon Crunch Frappuccino, one of the most labor-intensive drinks. 
Basically, you can opt to make a Pineapple passionfruit refresher or pineapple passionfruit lemonade refresher. 
Starbucks pineapple passionfruit refresher recipe 
The recipe for this drink starts with a base which is pineapple passionfruit juice. Freeze-dried diced pineapple pieces are added, and the cocktail is shaken on ice. 
The resulting drink is a perfect summer drink that brightens your moment. 
Starbucks pineapple passionfruit lemonade refresher recipe 
The pineapple passionfruit lemonade recipe isn't far from the other drink. Actually, the ingredients are the same as lemonade added to the drink. 
The Starbucks official recipe states that the drink is created from pineapple passionfruit refresher, lemonade, ice, and freeze-dried pineapple. It's the citrus and tropical essence that creates flavor never experienced before.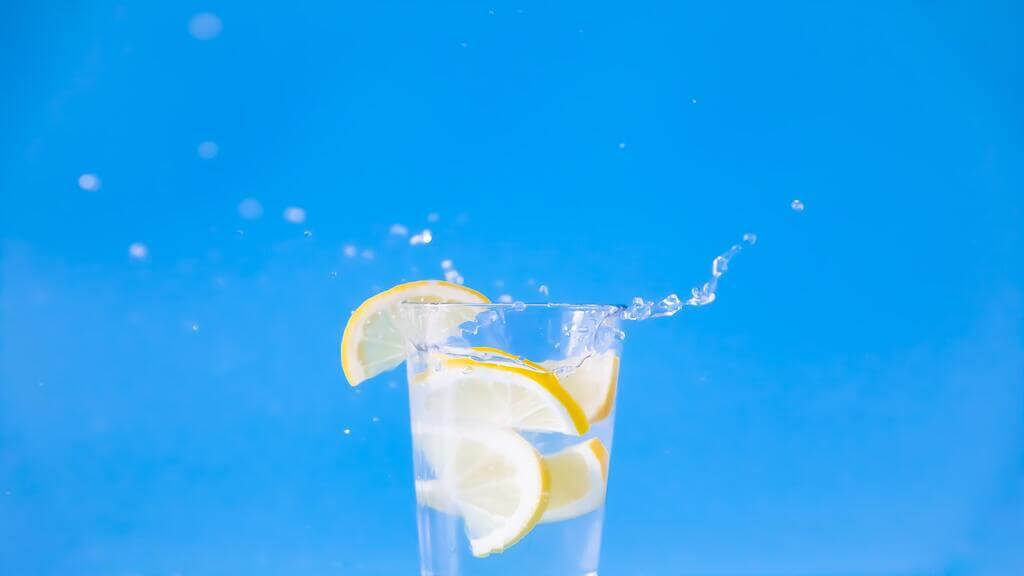 Starbucks pineapple drink copycat 
It is possible to make your pineapple refresher drink at home. It's one of the easiest copycat recipes you can make despite the beverages being fairly new. 
The ingredients you will need to have are as follows. 
Pineapple juice: Using natural juice is ideal for the best experience 
Passionfruit juice: The passionfruit juice is an excellent addition since it adds tropical essence. Unlike pineapple, passion can take you time and energy to prepare. 
The good thing is you can buy readymade passionfruit juice from online groceries and stores. 
White grape juice: The juice is added to the beverage to add a unique flavor. Grape juice concentrate is available in the stores, which is excellent and eases the work. 
If the grape juice isn't available, you can substitute it with apple juice. 
Green coffee extract: Green coffee extract is obtained from unroasted beans. However, you can make a simple green coffee extract to make a pineapple refresher. 
Since coffee is for caffeine, you can substitute green coffee with green tea. Whether you choose teabags or loose leaves, any option can do. 
Making green tea is simple to brew. 
Lemonade: Lemonade is essential when preparing pineapple passionfruit lemonade beverages. Lemonade is easy to make at home as long as you have fresh lemons. 
Ice: The drink is perfect for drinking during summer times. Therefore, ice is necessary for making a chilled beverage. 
Diced Pineapples: In this case, you can use fresh or freeze-dried pineapples. Even canned pineapples are a good option.  
Starbucks Pineapple refresher FAQ 
Does copycat pineapple refresher taste better? 
Although the copycat can't taste like the original Starbucks recipe, you can customize it. Therefore, the flavor depends on your customization. 
Does Starbucks have pineapple syrup?
Starbucks sells pineapple ginger syrup. However, plain pineapple syrup isn't available for retail. 
Is Pineapple refresher new yellow Starbucks drink? 
It is the new yellow drink with tropical essence. A combination of pineapple and passionfruit gives a beautiful yellow tinge. 
Summary 
Making your homemade Starbucks pineapple refresher recipe is super easy. Being one of the new on the market, you can tweak it to get a fantastic flavor. The drink is one of the best ways to pass through summer without wondering how to hydrate.
Starbucks Pineapple Refresher Recipe
Course: Drinks
The drink has amazing flavor due to fresh pineapple juice, passionfruit juice, and unroasted coffee. 
Ingredients
2 spoons of green coffee beans 

2 cups water 

½ cup pineapple juice 

¼ cup passionfruit juice 

¼ cup white grape juice 

1/4 cup diced pineapple 

Ice
Directions
Heat water to boiling point to make green coffee extract. Add the green coffee beans and brew for 2 minutes. Let the coffee cool down before using it. 
Mix pineapple and passionfruit juice in a jar. Add white grape juice followed by green coffee extract prepared in step one. 
Add ice and transfer the mixture into the cocktail shaker and shake gently. 
Add diced pineapple and enjoy the drink. 
Notes
If you want to make the DIY pineapple refresher lemonade, the process is the same. All you need is to add lemonade to your juice and enjoy the added citrusy essence. 
Nutrition Facts
1 servings per container
---
Amount Per ServingCalories181
% Daily Value *
Sodium 9mg

1

%
Total Carbohydrate 46.46g

16

%

Dietary Fiber 1.7g

7

%
Sugars 42.81g

Protein 1.12g

3

%
---
Vitamin C

35.4

%
Calcium

30

%
Folate

9

%
* The % Daily Value tells you how much a nutrient in a serving of food contributes to a daily diet. 2,000 calories a day is used for general nutrition advice.