We all know coffee shops are awesome. They're intimate and fun, great for relaxing and socializing with friends, and of course offer up delicious coffee drinks! But which ones are the best in St Paul? Well, let's find out. I've created this list of my favorite places to grab a cup of Joe.
It may not be fair to say, but I don't believe that there is a coffee shop in St. Paul that has a negative reputation. Everything about the experience of walking into one of these coffee spaces is great. However, here are my best. 
 10 best coffee shops in St Paul
Cafe Latte
Panera Bread
Swede Hollow Cafe
Workhorse Coffee Bar
Tii Cup
Quixotic Coffee
Caydence Records And Coffee
Highland Cafe & Bakery
JS Bean Factory
Spyhouse Coffee
Cafe Latte
The unique cafeteria at Cafe Latte bakes freshly every day! In addition to freshly made breads & scones, they provide a range of cakes, tortes, tarts, & cupcakes. They only ever use natural flavors, colors, and preservatives because they believe that ingredients are what make food great. To catch up with friends or rest at the close of the day, head to the pizza and wine bar, which is located in the cafe's back.
Location: 850 Grand Ave, St Paul, MN 55105, United States
Working Hours: Monday-Sunday 9am-10pm
Website: cafelatte
Phone: +1 651-224-5687
Panera Bread
Panera Bread is dedicated to being an ally to customers, from focusing on high-quality, healthy ingredients to providing meals to you in a warm and welcoming setting. To do that, they must create a menu of soups, salads, and sandwiches they are proud to serve. 
Panera Bread West St. Paul is open and welcoming, whether you want to stop by and have a coffee or their free Wi-Fi.
Location: 1740 S Robert St Suite 102, West St Paul, MN 55118, United States
Working Hours: Monday-Sunday 7am-9pm
Website: panerabread
Phone: +1 651-457-1230
Swede Hollow Cafe
Swede Hollow Cafe is a charming, neighborhood family-run cafe that serves pastries, breakfast items, sandwiches, salads, soups, and weekly specials in addition to great craft coffee and drinks. Although they offer a nice outdoor garden seating area and friendly staff, there is no wifi at this location.
Location:  725 7th St E, St Paul, MN 55106, United States
Working Hours: Wednesday-Friday 9am-2pm,  Saturday-Monday 9am-2pm, Tuesday(closed)
Website: swedehollowcafe
Phone: +1 651-776-8810
Workhorse Coffee
UP Coffee Roasters and Bootstrap Coffee Roasters proudly supply their locally roasted coffee to Workhorse Coffee Bar. Traditional espresso-based drinks like the cappuccino, macchiato, and latte, as well as distinctive drinks such as the superb Thai iced tea and house-made switchel are all available on the created beverage menu. 
There is also a rotating selection of thoughtfully prepared seasonal options. Bars, cookies, granola, muffins, and scones are among the additional items they serve. Daily vegan and gluten-free choices are also available.
Location: 2399 University Ave W. Saint Paul, Minnesota 55114
Operating Hours: Monday-Friday 7AM-2PM, Saturday & Sunday 8AM-1PM
Phone: (651) 348-7561
EMAIL: @workhorsecoffee.com
Social media: Instagram/Facebook/Twitter
Tii Cup
Looking for coffee shops in west st paul? Here's one! Tii Cup is yet another amazing coffee shop with Great variety of drinks, flavors and combinations. The spicy tofu and the Cajun chicken street foods are hands down the best in the area. Honestly, nowhere has better chicken than the Tii Cup. The coffee served here is to die for. This is one place to visit while in west st paul.
Location: 1193 Robert St S Suite 100, West St Paul, MN 55118, United States
Working Hours: Monday-Sunday 11am-9pm
Website: tiicup
Phone: +1 651-210-9169
Quixotic Coffee
Quixotic Coffee is the ideal location if you want cozy, naturally lit coffee shops with wood accents. There are many seats available at Quixotic Coffee. If you wish to work while enjoying any hot beverage of your choosing, private booths and an open table are both accessible. 
Quixotic Coffee is one of the top coffee shops in St. Paul because it consistently provides hand-crafted beverages of the highest quality using ingredients from the area. This is one of the late night coffee shops in St paul.
Location: 769 Cleveland Ave S St Paul, MN 55116
Operating Hours: M-TH TBD, FRI-SAT TBD, SUN TBD, HOURS (CURRENT), M-SUN 7a–5p
Phone: 701484-3375
Website: @quixotic
Social Media: Instagram/Facebook
Caydence Records and Coffee
Caydence is the place for you if you enjoy both good music and excellent coffee. At Caydence, people's love of music is only surpassed by their love of coffee. The coffee is amazing here, especially as you slither through rows of albums while sipping it.
Location: 900 Payne Ave.
Working Hours: Monday • Closed, Tuesday • Friday • 8a – 3p, Saturday • Sunday • 8a – 5p
Phone: 651-207-6856
Website: Visit@caydencecoffee
Contact: Phone • (651) 207-6856 / [email protected]
Social Media: Instagram
Spyhouse Coffee
Visitors at Spy House enjoy a traditional, welcoming coffeehouse atmosphere. On the busiest days, it's possible that you won't be able to find a seat. 
Their espresso is outstanding. When you're in the mood for a snack, their menu features classic café fare. If you are looking for the best coffee shops for writing, this is one of them.
Location: 420 Snelling Ave St.
Website: Spyhouse Coffee
Social Media: Instagram
Highland Cafe & Bakery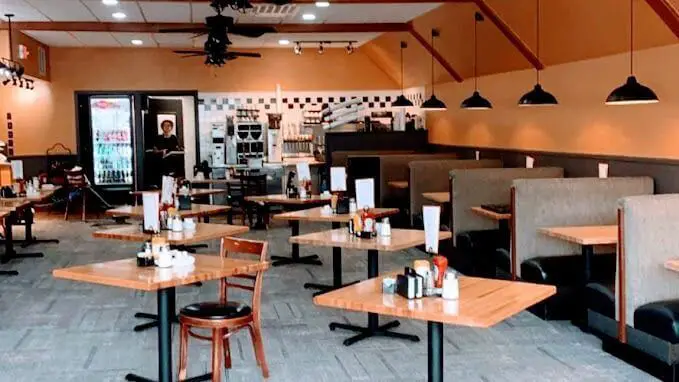 The breakfast is included in the American diner-style menu at the roomy, cozy Highland Cafe & Bakery. This coffee shop is regarded as the best by many people. 
In conclusion, it is a family-run restaurant delivering mouth watering freshly made dishes created at home. You may relax knowing that you will enjoy your time here.
Location: 2012 Ford Pkwy St paul, MN 55116
Phone: (651) 698-3400
Website: highlandcafeandbakery
JS Bean Factory
The JS Bean Factory, a locally owned, independently operated coffee shop and roastery in St. Paul, was founded in 2001 and is committed to offering clients the best coffee beans from a wide range of nations. To acquire its distinct flavor profile, each bean is roasted carefully. This is surely one coffee shop in St Paul that you want to visit. 
Location: 1518 Randolph Ave, St Paul, MN 55105, United States
Working Hours: Saturday-Sunday 7am-6pm, Monday-Friday 6am-6pm
Phone: +1 651-699-7788
FAQs
Conclusion
If you are looking for a great cup of coffee, in a relaxed environment, with nice people, in one of the better neighborhoods St Paul has to offer, then I would recommend checking out any or all these spots.
St Paul is a charming city with beautiful architecture and a quaint, artistic vibe that is unlike anything else. As such, it is a great place to visit (and live!) and so many people flock to St Paul when they are in the area.