Looking for a coffee shop in Riyadh that serves good coffee and great desserts? Then, you have come to the right place. Here, we have rounded up the best coffee shops in Riyadh with complete details about each coffee shop, menu, location, and operational hours. 
Riyadh is the largest city in Saudi Arabia, and with a population of 6 million it's no wonder there are plenty of great coffee shops here. Whether you're looking for a quiet retreat to work, or somewhere to hang out with friends and have some dessert – the city has it all.
Best Coffee Shops in Riyadh 
The following is a list of coffee shops in Riyadh that are worth visiting if you ever come to the city:
Andarena Cafe 
Ashjar Cafe 
Gonia 
Mid-Sajj
Cacti Cafe
Vida Art Cafe 
Inner Circle 
Tao Bistro 
Namq Cafe 
Elixir Bunn Coffee Roasters
Most people mistake Riyadh to be a desert-like region with few modern facilities but that's not true. Visiting the city and checking out these coffee shops was an exhilarating experience. If you are looking for a cafe in Riyadh to unwind, these coffee shops are perfect places. 
Andarena Cafe
Andarena Cafe is one of the most popular cafes in Riyadh. Its comfortable atmosphere makes it a great place for both working and relaxing with friends over coffee. If you are looking for an instagrammable coffee shop in Riyadh, you just got one. 
Andarena is located at Abi Jafar Al Mansour St, Ghirnatah, Riyadh 11564. The cafe has quite an intriguing range of operational hours. They are open from 6am to 11pm on Sundays through Wednesday, 6am to 1am on Thursdays, 1pm to 1am on Fridays, and 7am to 1am on Saturdays. To learn more, follow the cafe on Instagram @andarena_coffee. 
Ashjar Cafe 
Ashjar Cafe offers a fine variety of treats to go with the coffee blends they serve customers. You can dine in or takeaway anything you find on the cafe's menu. One of the unique things about Ashjar is that they are open 24 hours. You can waltz into the cafe at any time during the day to get coffee and enjoy some treats. However, their 24 hours service time does not work on Fridays. On Fridays, the cafe is open from 12am to 8am and from 2pm to 12am. 
The cafe is located at Prince Mohammed Ibn Salman Ibn Abdulaziz Rd, Ar Rabi, Riyadh 13315. To place orders or ask questions +966 55 479 6152. 
Gonia 
Gonia Cafe serves the best coffee in Riyadh, along with light breakfast items and delightful pastries. The outdoor seating at Gonia is a great place to enjoy your cappuccino on a sunny day. It is the perfect place to start an early morning with a cup of coffee; it is also a great place to while away your evenings with a glass of wine and some good company. 
Gonia is open from 9am to 1am from Sundays to Tuesdays, 9am to 12am on Wednesdays, 9am to 2am on Thursdays, 2pm to 2am on Fridays, and 10am to 1am on Saturdays. The cafe is located at Al Takhassousi, حي النخيل, Riyadh 12384. Call +966 50 031 7537 for inquiries, directions, and bookings. 
Mid-Sajj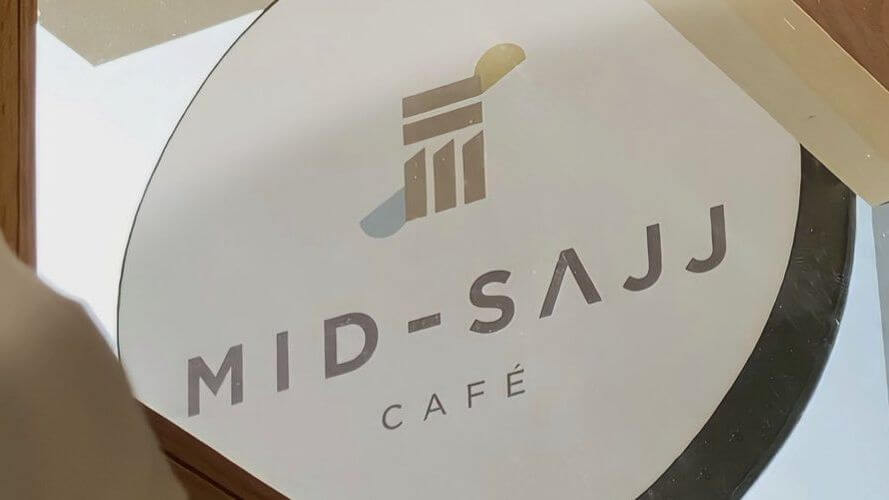 Mid-Sajj is unarguably the most instagrammable coffee shop in Riyadh. If you want to get lovely pictures to share on Instagram, your food blog, or with friends while enjoying some of the best coffees sold in Riyadh, then Mid-Sajj is the place to go.
Mid-Sajj is located at Hussain Bin Muhammad Al Abdullah Lawyers and Consultants, Olaya St, Al Ghadir, Riyadh 13311. It is open every weekday except on Friday from 6am to 12am. On Fridays, the cafe opens from 1am to 1pm. If you plan to visit Mid-Sajj, call +966 50 779 0888. 
Cacti Cafe 
Coffee, chocolate, pastries, and a beautiful scene – that's what Cacti Cafe is in a nutshell. Everything about Cacti Cafe makes you want to keep coming back. The cafe is located at Al Thoumamah Rd, Qurtubah, Riyadh 11564. It is open 24 hours from Sundays to Saturdays. 
Cacti Café is a coffee shop that seeks to elevate the concept of dessert-coffee by offering signature drinks that mix high quality coffee with sweets. Please visit https://mathaqfoods.sa/?v=3dd6b9265ff1 for more information. 
Vida Art Cafe 
Vida Art Cafe in Riyadh has the best outdoor setting for any cafe on this list. If you want to enjoy sipping your coffee while watching commuters and other activities go on in the neighborhood, then you can try Vida Art Cafe. 
Besides their beautiful outdoor setting, Vida Art Cafe has pretty great designs on its souvenirs and cups used in serving. You can also enjoy treats too with your coffee. The cafe is located at 3076-3013 Imam Saud Bin Abdulaziz Bin Mohammed Rd, الفرعي، الازدهار،, Riyadh 12485 and is open from 12pm to 12am every day of the week. 
Visit https://cafe.vida.art/ to learn more. 
Inner Circle 
Inner Circle is reckoned as one of the best coffee shops in Riyadh and this recognition is not on paper alone but in the experience they offer their customers. The design of the cafe takes you back in history to a time before modern day was born. While the cafe is styled in that old fashion, their coffee continues to stay modern and is ranked as one of the best in Riyadh. 
The cafe is located at Al Takhassousi, An Nakheel, Riyadh 12383. You can visit Inner Circle Riyadh from 7am to 1am (Sundays to Wednesdays, 7am to 2pm (Thursdays and Saturdays), and 12:30pm to 2am (Fridays). Follow Inner Circle on Instagram @innercircle.saudi. 
Tao Bistro 
Tao Bistro has more pastries than any other cafe in Riyadh. If you are a foodie and don't want to just take coffee without side attractions, then Tao Bistro welcomes you. The cafe is at Nojoud Mall, Jabir Ibn Abdullah St, Al Mutamarat, Riyadh 12712. It is open every day of the week from 7am to 12am. 
To learn more, please call +966 55 854 3414. 
Namq Cafe 
Namq Cafe is among the new coffee shops in Riyadh and you will expect an appealing and attractive design, right? Well, the cafe does not fail to give back on that expectation. They have a beautiful scenic view that is relaxing and comfortable. Namq Cafe is at Anas Ibn Malik Rd, Al Malqa, Riyadh 11564 and it is open 24 hours every day of the week. 
To place orders and for inquiries, please visit www.namqcafe.com. 
Elixir Bunn Coffee Roasters 
Elixir Bunn grows and roasts their own coffee, offering a range of fine-tasting coffees in Saudi Arabia. From growing to roasting, processing to serving, Elixir Bunn gives visitors an excellent feel. There is no defined way to enjoy your coffee at Elixir and you will love the freedom this shop offers. 
Elixir Bunn Coffee Roasters is open from Sundays to Saturdays from 7am to 11:30pm. It is located at 7157 Salem Bin Maaqil Al Nakheel Dist 4133, Riyadh 12392. To learn more, please visit https://elixirbunn.com/. 
Where Can I Buy Green Coffee in Riyadh?
Green coffee is a brand of coffee that is available in Riyadh but not in every coffee shop. We have listed some of the top places where you can buy green coffee in Riyadh, however, our favorite pick would be Vida Art Cafe. 
How to Make Saudi Arabian Coffee
To make Saudi Arabian coffee, you will need light roasted coffee beans, cardamom, cloves, ginger, and saffron. When all these are ready, follow the steps below:
Get an iron jug and add one liter of water
Next, add two or three spoonfuls of coffee powder
Put the jug on high heat and wait until it begins to boil 
When it starts to boil, remove it from the fire so the content doesn't spill out of the jug
Fix it back on the fire and continue to remove and replace it to avoid any spillage
Allow it to boil for like 20 minutes before turning off the heat
Add a teaspoon of cardamom
Add a pinch of cloves and 2 pieces of unground cloves 
Then add a pinch of ground ginger and saffron 
Allow the content to rest for five minutes and your Saudi Arabian coffee is ready 
FAQs
Conclusion 
There are still many more outstanding cafes to be discovered in Riyadh, but these are the cafes that we feel set the standard for what you can expect when visiting a cafe in Riyadh. Happy Aloha.